Diamond Decision to Buy Pearl Jewellery over Eternity Ring
I've been racking up ideas on what to get the missus for her birthday. She's been egging on at me getting a blinking eternity ring - yowsa! That's high maintenance right? I think she had in mind exactly what she wanted 5 years ago before In proposed - she chose a really cool sharp cut engagement ring from Ernest Jones in our local pedestrian retail centre. It was a princess cut .25 carat diamond on a silver gold band that really suited her style. Have a look at the picture below and see for yourself: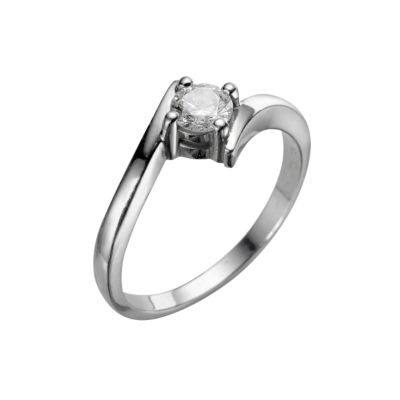 Well it's like this but without the claw fixing - and in white gold - not platinum!
So...as you can imagine the wedding ring had to be cut and polished to fit. But when in was slotted well on to her ring finger - it looked an absolute spectacle of a gem!!!! So - this birthday aint gonna be a surprise as I guess we have to go and get the eternity ring measured against the cut of the wedding band. Having said that...eternity is....well...suffice to say...a long time...unless I adopt the Tim Minchin attitude "...until terminal illness or sudden accidental death".
I'm thinking eternity can wait until next year and this year she'll get something like these pearlly whites from H.Samuel's pearl jewellery collection. Nice try wifey! ;)